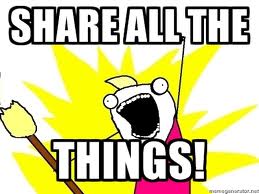 The LightScribe Template Labeler comes with a handful of default templates, but it turns out there are a lot more out there. They used to be hosted on the LightScribe website, but it seems that HP has grown tired of hosting this site, so they took everything down. Here are 43 extra template packs:
Download and Install each one and they should automatically show up in your LightScribe Template Labeler program when run.
Thanks go to Bildmacher for locating these.

Looking for the Lightscribe Software?
The software is now hosted on my website because some readers have pointed out that it is no longer being hosted elsewhere. Here's a list of EXEs I found in my Download folder related to LightScribe software:
Lighscribe SimpleLabeler v.1.18.27.10
Lightscribe TemplateLabeler v.1.18.27.10
LS Diagnostic Utility v1.18.27.10
Need Lightscribe CD-R or DVD+R media?
If you've run out of Lightscribe media or you're just getting started, I recommend getting:
Both packs of discs get good reviews on Amazon and are a good buy.
If you liked this article, please help spread the word using one of the social networking sites below. Thanks!